Schneider PowerLogic PM5110 3 Phase Power Meter 15th THD with Modbus RS485 (METSEPM5110)
Schneider PowerLogic PM5110 3 Phase Power Meter 15th THD with Modbus RS485 (METSEPM5110)
PowerLogic PM5000 is a range of three-phase standard DIN 96 x 96mm panel mount meters. The product features direct connection of up to 690V L-L without the need of voltage transformers for installations complaint with CAT III, allowing more free panel space for the user.
It provides the measurement capabilities needed to allocate energy usage, perform tenant metering and sub-billing, pin-point energy savings, optimize equipment efficiency and utilization, and perform a high level assessment of the power quality of the electrical network.
Product Features:
Parameters: I, V, W, Fq, PF, kWh, THD, TDD, VLN, VLL (Harmonics up to 15th individual for analysis)
Features: 33 configurable alarms with a 1 second response time and 1 digital output.
Accuracy rating- Class 0.5S
Modbus RS485
Device(EM5110)

Power monitoring

Type of measurements

Active and reactive power (KVAR)
Frequency (Hz)
Power factor (0-1)
Energy (W-KW)
Voltage (V)
Current (A)

Supply voltage

125-250 V DC
100-415 V AC (45-65 Hz)

Network frequency

50 Hz - 60 Hz

[In] rated current

1 A
5 A

Type of network

1P + Neutral
3P (3Phase)
3P + Neutral

Power consumption in VA

10 VA at 415 V

Display type

Backlit LCD

Display resolution

128 x 128 pixels

Sampling rate

64 samples/cycle

Measurement current

10 mA- 9 A

Analogue input type

Voltage (impedance 5 MOhm)
Current (impedance 0.3 mOhm)

Measurement voltage

20/400 V AC 45-65 Hz between phase and neutral
35/690 V AC 45-65 Hz between phases

Frequency measurement range

45-65 Hz

Number of inputs

0

Measurement accuracy

+/- 0.5 % voltage
+/- 0.5 % current
+/- 0.005 % power factor
+/- 0.05 % frequency
+/- 0.5 % apparent power
+/- 0.5 % active power
+/- 2 % reactive energy
+/- 0.5 % active energy

Accuracy class

Class 0.5S (active energy according to IEC 62053-22)

Number of outputs

1 digital

Communication port protocol

Modbus TCP/IP : 10/100 Mbit/s, insulation: 2500 V

Communication port support

Ethernet

Data recording

Data logs
Event logs
Min/max of instantaneous values
Time stamping
Alarm logs
Maintenance logs

Memory capacity

256 kB

Mounting mode

Flush-mounted

Mounting support

Framework

Standards

IEC 60529
IEC 61557-12
IEC 62053-22
EN 50470-1
EN 50470-3
IEC 62053-24

Width

96 mm

Depth

72 mm

Height

96 mm

Product weight

430 g
Ask an expert about the
PowerLogic PM5110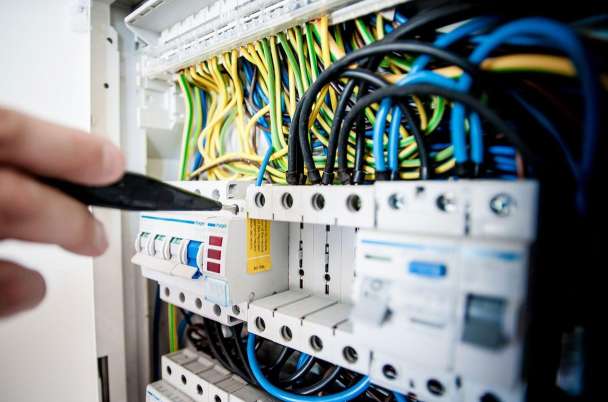 Our Knowledge Base section provides in-depth guides on metering related topics, and can aid you in the process of buying the right product.
Find out more