Schneider A9MEM3250 3-Phase CT Connected DIN Modbus Energy Meter
Schneider A9MEM3250 3-Phase CT Connected DIN Modbus Energy Meter
The Acti 9 iEM3000 Energy Meter Series from Schneider Electric offers a cost-attractive, competitive range of DIN rail-mounted energy meters ideal for sub-billing and cost allocation applications. Combined with communication systems, like Smart Link, the Acti 9 iEM3000 Series makes it easy to integrate electrical distribution measurements into facility management systems.
1 A / 5 A CTs (max current)


6A

Meter constant LED

500/kWh

Pulse output frequency

-

Multi-tariff

-

Communication

Modbus

DI/DO

-

MID (EN50470-3)

-

Network

1P+N, 3P, 3P+N

Accuracy class

Class 0.5S (IEC 62053-22 and IEC61557-12) Class C (EN50470-3)

For 1 A CTs Class 1 (IEC6253-21 and IEC61557-12 Class B (EN50470-3)


Wiring capacity

6 mm² for currents and 4 mm² for voltages

Display max

LCD 99999999.9kWh or 99999999.9MWh

Voltage (L-L)

3 x 100/173 V AC to 3 x 277/480 V AC (50/60 Hz)

IP protection

IP40 front panel and IP20 casing

Temperature

-25°C to 55°C (K55)

Product size

5 steps of 18 mm


Overvoltage and measurement


Category III, Degree of pollution 2

kWh

✓

kVARh

-

Active power

✓

Reactive power

-

Currents and voltages

✓

Overload alarm

-

Hour counter

-
Ask an expert about the
Schneider A9MEM3250 3-Phase CT Connected DIN Modbus Energy Meter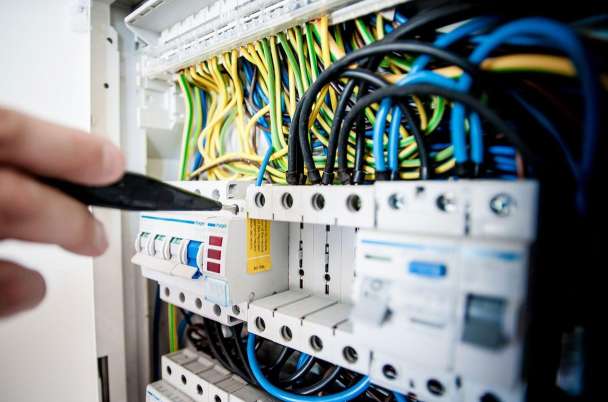 Our Knowledge Base section provides in-depth guides on metering related topics, and can aid you in the process of buying the right product.
Find out more