RIK36 5A Rogowski Integrator with Power Supply (Set of Three Coils)
RIK36 5A Rogowski Integrator with Power Supply (Set of Three Coils)
The Accuenergy Rogowski Integrator Kit (RIK) provides users with an easy-to-install, plug-n-play solution to be used with any power meters or equipment with a 5A current transformer input. Meaning the RIK will allow for the installation of Rogowski coil CTs in a variety of applications/configurations where spacial constraints may limit the use of other CT solutions. The RIK kit is designed around a three-channel 5A output integrator and includes with it: three Accuenergy Rogowski coil current sensors, and one power supply. All of these parts are further configurable for the needs of many applications.
Product Features:
Flexible rope-like current sensor, designed to easily fit into panels or busbars where space may be limited.
0-5A rated output that works with any power meter or equipment with 5A nominal current transformer input.
Current sensing range from 2.5A to 50,000A to fit all systems.
Seven field-configurable CT ratios: 500A,1kA, 2.5kA, 5kA, 10kA, 25kA, 50kA.
Individual CT ratios can be configured for each channel. Works in any single-phase application with different current ratings.
Works in both 50Hz and 60Hz systems.
Current Measurement Range

2.5A - 60000A

Output Current

0 - 6A RMS (0 - 5ARMS Nominal)

Sensing Range

500A, 1000A, 2500A, 5000A, 10000A, 25000A and 50000A (user selectable)

Maximum Burden

1.8VA/channel

Maximum Output Impedance

50mΩ

Measurement Channels

3 (three-phase or single-phase)

Frequency

45Hz to 65Hz

Accuracy

±1% Full Scale Error

Channel Cross Talk

< -60dB

Maximum Operating Temperature

55°C (131°F)

Rogowski CT Specifications

RIK16-5A

RIK24-5A

RIK36-5A

RIK47-5A

Window Diameter Size (in)

4.17

7.01

10.67

14.53

Window Diameter Size (mm)

106

178

271

369

Length (in)

15.75

23.62

35.43

47.24

Length (mm)

400

600

900

1200
Ask an expert about the
RIK36 5A Rogowski Integrator with Power Supply (Set of Three Coils)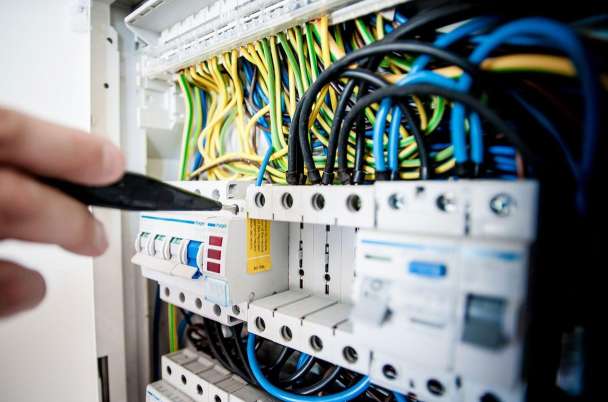 Our Knowledge Base section provides in-depth guides on metering related topics, and can aid you in the process of buying the right product.
Find out more