The Ampy magnetic card pre-payment meter offers a cost effective solution to secure revenue and reduce debts from non payment of bills.

Each order will come with a programming card.
Please note this item is manufacturer refurbished.
These meters require programming so please allow time for them to be delivered.
Product Features:
Certified & approved to BS EN61036, Class 2
All solid state with 16 character LCD
Standing Charge + Debt collection
Emergency Credit

Up to 4 tariff rates
Internal Real Time Clock with programmable switching
Disconnection override facility
Auxiliary relay Terminals
Audible disconnect warning
Reverse power detection
Programming Methods (After the insertion of a valid METERMAN card the following parameters can be viewed/modified using the two push buttons on the meter).
| | |
| --- | --- |
| E CRED £XXX.XX | Emergency Credit Value |
| E.AVAIL £XXX.XX | Emergency Credit Availability Point |
| RATE Z XXX.XXppu | 1/100 of pence per kWh for all rates |
| T.DEBT £XXXX.XX | Outstanding Debt |
| DEBT/WK £XXX.XX | Debt Collection per week |
| STCH/WK XXX.XX | Standing Charge per week |
| ZZ:ZZ RW XX YY | Displayed for up to 15 time switches |
| TIME HH:MM | Current Time |
| DAY DD/MM/YYYY | Current Date |
| EC&DIS TO CLEAR | Clear Meter enable request |
Resetting the Meter
If rate 1 was set to "0" then 'EC&DIS TO CLEAR' will be displayed at the end of the programming cycle. If both the emergency credit and display buttons are pressed together then the following parameters are reset to 0:

Emergency Credit Value
Emergency Credit availability Point
Pence per kWh for all rates
Outstanding Debt
Debt Collection per Week
Standing Charge per week
Total Cards
Total Credit
Credit (Debt)
Reverse running
Ask an expert about the
Ampy Prepayment Card Meter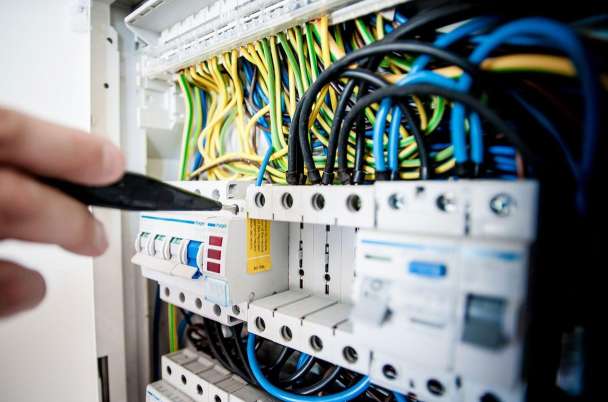 Our Knowledge Base section provides in-depth guides on metering related topics, and can aid you in the process of buying the right product.
Find out more